Reboot – Mini-victories towards your next step up
I am a triathlete and runner. Yet, this past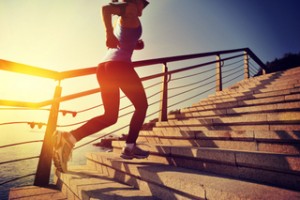 winter I slipped into slug mode, not doing any training. To kick myself off of the couch, I signed up for an "advanced training team" run program leading to a 10k. Yes I had a solid qualifying time. However, that race result was two years and ten pounds ago.
At the halfway mark of the program, there was improvement, but I was still dragging myself along. And it was about me, not the group or the plan. I'd done the group workouts, but not the additional training plan schedule. That group push, the "show up" factor is a key driver. Decision – work with that piece and don't obsess over what I haven't done.
So, the group workouts are the driver. Yet I'm seldom running with others during those sessions.  I'm alone at the back on long runs, and doing solo pacing at the track. Even so, arriving, checking in with coach and friends is a personal accountability mini-victory. Even if nearly everyone else is faster, more advanced.
And let's be clear about what the 'comparators' are. Most are about half my age and were athletes in college. Me? Couch potato at age 49, Ironman triathlete at 62.
Two factors, actually two people, had me rebooting, yet again:
Terry, my amazing coach – supportive, knowledgeable, motivating. Also someone who is my age and has way more physical issues than I have ever dealt with.  Terry's comments on how sad she is that she can't participate (because of a foot problem) and how much she loves running remind me how lucky I am to simply be able to do this.
Esther, friend and warrior, dealing with yet another setback in her eight-year battle with ovarian cancer. Never giving up, always looking at what she can do, what she is accomplishing for others, not the difficulties or the limitations. She sustained this proactive drive right to the end, even as she ran out of options and disability overtook her.
Lessons learned:   
It's about the progress, not the gap. Take that one step up.
Surround yourself with people who support your goals
Remind yourself of the "why" – over and over and over, as often as needed! Write them down.
Compare yourself only to your recent starting point – not college, or even 2 years ago
Wakeup call on progress made: in my first race of the season, I won my age group. Okay, not even close to the pace I was targeting, but it was enough. End. Of. Story.
I really stayed with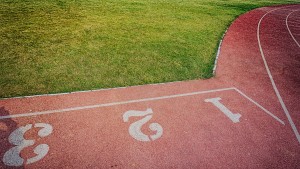 it because of simple dogged determination to not quit.  And, frankly, fear that if I don't get back into condition and racing now, I won't be able to get back at all. When you're at the sixty-something stage, regaining condition is a challenge.
I put myself out there and will hang in to completion. The goal is worth it, and I am capable. You are too!